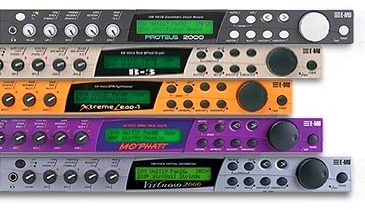 Welcome to the Emu Legacy Wiki
Edit
A central source for information about the discontinued EMU synthesisers and samplers that date from before Creative's takeover, such as the Proteus 2000 family.
The aim is to ensure that manuals, OS updates and info about patch editors/librarians for every device are documented here. Feel free to add anything that's missing.
Instruments
Edit
Proteus Family
Edit
Proteus 1000 Family
Edit
Proteus 2000 Family
Edit
Keyboards
Edit
Command Stations
Edit
The following info is missing.
info about original proteus family (p1/2 etc)
info about any of the EMU samplers
OS updates for the command stations / keyboards
some external download links need to be unzipped and uploaded onto the wiki to remove reliance upon external sites
proteus 2500 info
Other Resources
Edit
http://www.creative.com/emu/support/downloads/legacy/
http://francisfisher.me.uk/problem/2011/emu-legacy-archive/ ‎
http://www.e-univercity.com/SynthGearDocs/
http://launch.groups.yahoo.com/group/p2k/
http://soundprogramming.net/synthesizers/e_mu_0
http://www.popeye-x.com/tech/e-mu_ensoniq_info.htm
http://www.archive.org/details/synthmanuals-emu
Latest activity
Edit
Latest activity
Edit